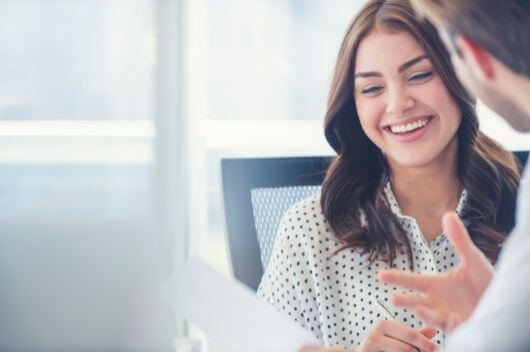 Types Of Dental Implants
There are many reasons we offer dental implants here at our Pontefract dental practice, but what about the types that are available? We've got lots of information here in today's blog for anyone considering this missing teeth treatment, as well as our lovely reception team contactable through our website.
Before we go into the detail about dental implant types, we'll just talk through some of the reasons why people choose to have them and what their benefits are – so if you're entirely new to the treatment, you'll be a bit better informed.
Benefits
Dental implants are a sturdy and reliable solution to missing teeth. They're shaped, sized and colour-matched to your other teeth and are firmly implanted into the jaw to give them the strongest possible foundation. If replacing several teeth, they can prevent gum recession and jaw bone loss over time, and in the case of puckering around the mouth, could help improve the appearance of your facial structure. 
Materials
Dental implants are made of porcelain ceramic and titanium. The metal part is 'bio compatible', meaning it's suitable for the body and unlikely to cause rejection or allergic reactions. The crown part is the porcelain ceramic, widely used in crowns and fillings, and a realistic and durable material.
Types
Dental implants can replace one, several or all teeth. A single, individual implant can be placed anywhere in the mouth for one tooth (or teeth missing from separate locations). Multiple implants can be used for several missing teeth in one location, with options like implant-supported bridges. And finally, implant-retained dentures are used as an alternative to removable plastic dentures, with a 'press stud' style fixing to attach the teeth.
Longevity
With the right dental care and providing healing has gone well, your new tooth implants could last a lifetime. You'll also need to attend regular dental check-ups, such as here at our Pontefract dental practice. While there are always certain types of foods we don't recommend for teeth (such as popcorn kernels), you'll be able to eat the same diet you enjoyed with your natural teeth.
Cost
Here at our Pontefract dental practice, we know the value of your smile. That's why we make our expert treatments available to all through our generous finance option, which offers 0% interest over 12 months. We can also offer low-interest options over 24 months.
Get in touch
Find out more about dental implants and book your tooth implant consultation today.