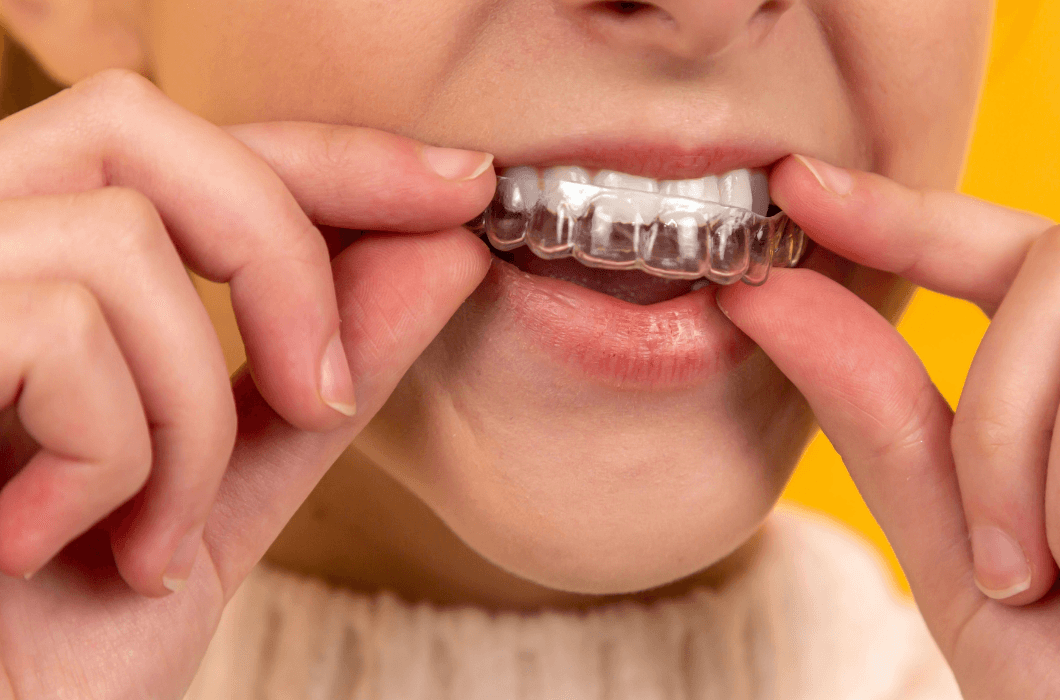 What To Expect With Invisalign
One of the top teeth-straightening treatments on the market, Invisalign is a big name and a strong contender for correcting your smile. It's no surprise that we've helped countless patients with Invisalign treatment, whether simple aesthetic cases or more complex concerns, such as bite problems. In fact, Invisalign itself has treated millions all around the world.
Today, our expert dentists here in Pontefract are revealing a little more about the treatment, including benefits and the process itself. It's our hope that it helps you make a more informed decision about having Invisalign adult braces in the future.
Why have Invisalign?
These adult braces are tried and tested, meaning they're proven to work. In fact, using a scanner, we can create 3D images of your mouth, teeth and gums – including how they'll shift during treatment, and how they'll look when it's all over. The software we use is really state-of-the-art and much more predictable than alternative adult brace treatments, like fixed braces.
Does treatment hurt?
Not at all – though you may experience feelings of slight pressure when you change aligners (which you'll routinely do, as your teeth slowly shift into their new positions). It's a lot more comfortable than wires and brackets! In addition, each aligner is carefully moulded out of acrylic that's trimmed to your gumline for a more precise fit.
What if I want to take my braces out?
That's totally fine – as long as you put in 20-22 hours of wear every day. In fact, people regularly remove their Invisalign adult braces for activities like eating, chewing and oral routines. Of course, you will have to wear them while you sleep, but you should be able to adjust to this in a matter of days. 
What happens during treatment?
It's as easy as 1, 2, 3:

1) Consultation – this checks the health of your smile and ensures Invisalign adult braces are the right choice for you. Leading on from this, we'll take scans of your teeth to show how treatment will look for your unique smile. Then, aligners are made especially for you!
2) Treatment – it's easy to undergo Invisalign treatment. All you need to do is follow a few simple rules – like removing your aligners for eating, avoiding smoking, wearing for 20-22 hours per day and cleaning your mouth, as well as your braces. If in doubt, shout! Our dentists are happy to help.

3) Aftercare – post-treatment, you'll need to wear retainers to keep your smile in check. Eventually, you may be able to decrease to just wearing retainers overnight (your dentist will advise you). It's a small price to pay for a gorgeous, healthy smile!
Book today
Give your smile a complete makeover with our Invisalign adult braces, offered right here at our Pontefract dentists! Enquire via our contact page to book a consultation today.