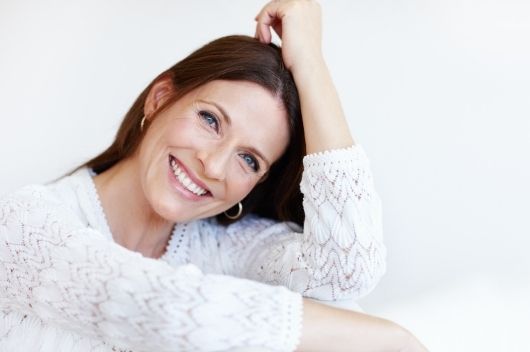 Why Choose Us For Dental Implants?
It's a big decision to have dental implants – and many can feel anxious about the treatment. In the care of our team, you'll be changing the way your smile looks for the better, for the long-term. But why choose us for your dental implants? Well, read on to find out more about our dental practice, our team, and other fantastic reasons to choose Ropergate Dental Practice in Pontefract.
1. We're dental implant experts
Whatever the treatment, we can carry it out safely and effectively, giving you incredible results, every time. As an implant studio, we specialise in tooth implants and have over 20 years' dental experience. Our clinical director, James Harrison, is a member of both the British and American academies of cosmetic dentistry (the BACD and AACD) and he is also a member of the Association of Dental Implantology (ADI), the largest UK-based organisation dedicated to improving implant dentistry standards.
2. Our patients love us
Don't just take our word for it – listen to our patients. Visit our testimonials page, and you'll find dedicated reviews commending our high standards of service, cleanliness, professionalism and welcoming atmosphere, all elements we hold in high regard here at our Pontefract dental practice.
3. Our work is guaranteed
We understand how tooth implants can feel like a major decision, so we offer all our patients a 5-year guarantee on our work. All it takes to qualify is to attend bi-annual hygiene appointments and to follow our maintenance program, which helps ensure good dental health as well as basic upkeep for your tooth implants.
4. We're flexible with appointments
We go the extra mile with our appointment slots to guarantee you'll be seen for your tooth implants. Every weekday, we open from 8, which is ideal for those looking for a slot before work. And, we also offer late night and Saturday slots by appointment, too.
5. Fast and effective treatment
You could be forgiven for thinking dental implants are a slow, arduous process. Nothing could be further from the truth – we can create teeth-in-a-day dental implants that give you a temporary solution for your smile and within three months, we can create a new tooth for you.
Book today
We'd love to help you achieve your perfect, healthy smile. If you're interested in dental implants, or indeed any of our treatments, then get in touch with our Pontefract dental practice today.