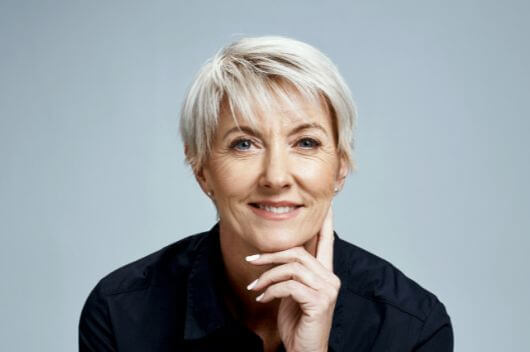 7 Things You Must Know About Composite Bonding
Would you like to hear more about composite bonding? Today, our expert dentists based in Pontefract share seven things you must know about this fantastic treatment.
1. Our solution can be used for crooked teeth
If you're self-conscious about a couple of crooked teeth and braces simply aren't an option for you, you might like to invest in cosmetic bonding treatment, instead. Here, your expert dentist can take a look at your smile, strategically plan where the composite needs to be placed, then mould the material into exactly the right shape (and spot) to enhance your appearance. It's ideal for those who want to improve the look of their smile with just a minor tweak. Of course, if you have a large adjustment needed or several teeth to treat, we'd then hand you over to our orthodontists for adult braces.
2. It can help to close gaps in your smile
Want more even spacing between your teeth? Or feel that your smile suffers from gaps that ruin its appearance? Composite bonding could be a great option for you, though bear in mind that you won't be able to fully close gaps without orthodontic treatment.
3. The procedure ideal for top and bottom teeth
You might think composite bonding is only useful for the upper teeth. But, composite bonding can be used throughout the mouth to great effect. You can use it to enhance your smile's aesthetic, but you will need to factor in your bite, to ensure you won't be undoing your dentist's good work through tooth wear afterwards.
4. It's kind to your teeth
Many of our patients weigh up the benefits between composite bonding and veneers. But, it's important to know that veneers are a permanent solution for your teeth and they will need filing before the veneer is placed. You can also expect a larger bill if you opt for veneers, though they can be more durable and stain-resistant than composite bonding.
5. Treatment won't hurt
Our patients are often concerned about the pain factor in dental treatments. The good news is, composite bonding is not a painful procedure, as there's no filing of the teeth involved or local anaesthetic needed. It's quick and easy, using a mouldable putty that's shaped on the tooth and hardened under UV lighting.
6. You can carry out treatment inn just one visit
With some treatments, like crowns and veneers, you might need a couple of visits to fix your smile. Orthodontics, of course, take months at the very least. But composite bonding can often be completed in just one session – even if you're treating several teeth. That's great news for your schedule, and your wallet!
7. We offer composite bonding here in Pontefract
Our experts are ready and waiting to book your treatment! Simply enquire today to get started.